Iowa– Material Handling Equipment – Used Pallet Racking – Warehouse Equipment – IBC Liquid Poly Tote Tanks – Warehouse Shelving – Parts Bins
If you are located in Iowa, and need to purchase used material handling equipment, pallet racking, warehouse equipment, IBC liquid poly tote tanks, warehouse shelving, parts bins, rolling carts, or anything your warehouse or industrial company can use, Gotta Go Surplus can help.
Gotta Go Surplus has cooperating freight affiliates in your state, making it easy for us to arrange fast shipping options and with the lowest price!
Our Warehouse is located in New Albany, IN just 10 Minutes outside of Louisville KY.
For a free shipping quote you can call us at 812-948-8801, or email [email protected]
When emailing be sure to include:
Ship to zip code
If you are a commercial or residential address
Interested Product & Quantity
Contact Information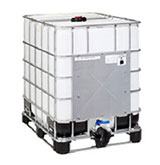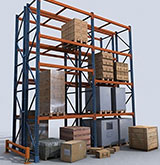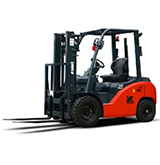 Gotta Go Surplus has in stock or direct access to USED and NEW versions of the materials listed below.
Balers
Bar Grating – Misc. Metal
Bins and Totes
Bulk Storage Racks
Cabinets
Cantilever Racks
Carton Flow Racks
Casters
Conveyors
Carts
Dock Equipment
Drive-In Racks
Drum Racks
Dump Hoppers
File Cabinets
Flammable Liquid Cabinets
Flex Conveyors
Floor Scrubbers
Fork Lifts
Guide Rails
Hoists
Hoppers
Industrial Fans
Industrial Battery Chargers
Lockers
Metro Shelving
Mezzanines
Pallets
Pallet Flow Racks
Pallet Jacks
Pallet Racks
Plastic Containers
Push Back Racks
Rack Accessories
Rivet Locks
Rolling Ladders
Safety Rails
Scales
Scissor Lifts
Span-Tracks
Stack Racks
Steel Shelving
Storage Cabinets
Store Fixtures
Stretch Wrappers
Tire Racks
Totes
Stanley Vidmar Cabinets
Lista Cabinets
Walkie Stackers
Wire Baskets
Wire Decking
Workbenches
And More…
Call 812-948-8801 or email [email protected] to discuss your material needs.